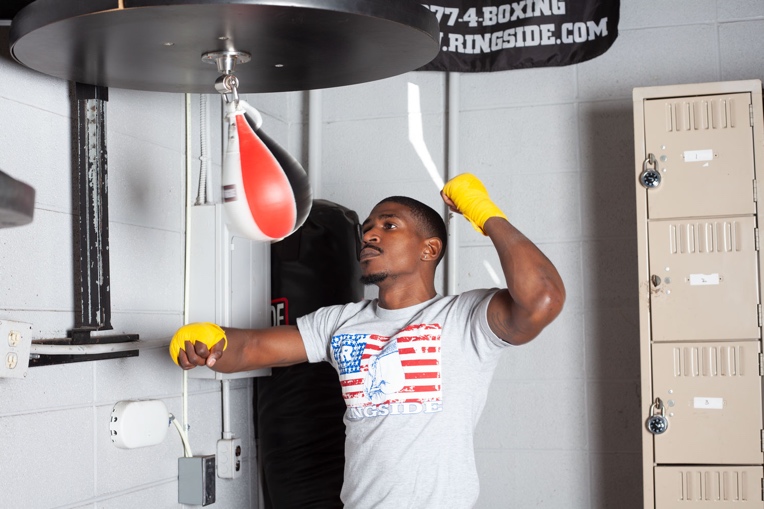 Speed bags are often associated with professional boxers, but the truth is that anyone can use them to improve their speed, timing, and endurance. Not only are these small, swivel-mounted punching bags fun to hit, they can also provide immense fitness benefits to beginners and skilled practitioners alike. As such, it's not surprising that speed bags are a common addition to many commercial gyms and in-home gyms. If you're currently searching for a speed bag, here is what you should be looking for:
Price and Quality
One of the questions you'll need to ask yourself is what your budget is. As with any punching bag, you get what you pay for. But unlike other types of punching bags, speed bags are small and relatively inexpensive as a result. Because of this, it's usually easier to skip over the cheaper (and lower quality) speed bags in favor of a higher quality product without hurting your budget. You'll want a punching bag that won't give out after a few punches.
The price and the quality of the speed bag will largely depend on its material. For example, leather is a high-quality material that is durable and attractive and feels great when hit. Of course, leather is also a costly material that will raise the price of the speed bag.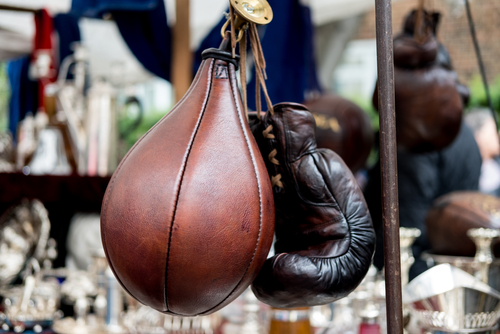 If you have the money, opt for a leather speed bag. If not, choose synthetic leather, which is a much more affordable option while still offering impressive durability. There are also canvas speed bags. However, these are not recommended because they're cheap and feel awful when you hit them.
Speed Bag Bladder Material
Just as important is the inside of the speed bag. The speed bag bladder is the part that inflates to give the boxing bag its shape. When it comes to speed bag bladders, not all materials are created equal. Generally, latex rubber speed bladders perform better compared to other materials such as plastic and butyl rubber. With latex rubber bladders, you will need to re-inflate them every few days. Still, this bladder material lasts longer, is lightweight, and will be more consistent on the rebound.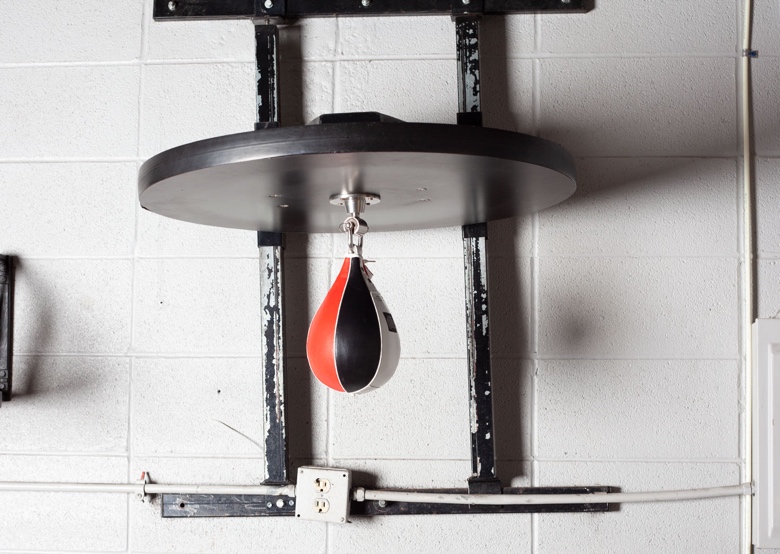 Free-Standing vs. Wall-Mounted Speed Bags
Before you purchase a speed bag, you need to consider whether you want it to be mounted to the wall or free-standing. There are advantages and disadvantages to both options. Speed bags may be small, but the wall mounts that come with them can be large. If you have limited space or low ceilings, a free-standing speed bag may be preferable. Free-standing speed bags can be moved to a closet after use, and their portability is a nice feature. On the other hand, wall-mounted speed bags are usually more stable, absorb hits better, and rebound faster. When purchasing speed bags for a commercial gym, you may consider getting some of each, as they have different performance characteristics that will provide your members a wider variety of experiences.
Size
Once a sport reserved for grown men, boxing is now widely practiced by people at all ages and from all walks of life. Senior citizens, kids, and women are jumping in on the global boxing fitness revolution. To reflect this, speed bags now come in a wide range of sizes, including extra-small and extra-large. Once you have an idea of which style and quality of speed bag you want, make sure to get one that is right for your size and weight. If you're shopping for speed bags for a commercial gym, it's a good idea to have multiple speed bag sizes. This will make your speed bags accessible for every size of gym-goer.
Additional Factors to Consider
If you take training seriously, you'll probably want to zero in on more technical features and benefits. There are other factors to consider when choosing a speed bag, such as the following:
Stitching – Durable stitching is critical when you're smacking the bag daily. For the best quality, look for double- and triple-reinforced seams.
Top-Grade Leather – If you're buying the best there is, you need to make sure that it's the real deal. A genuine leather speed bag crafted from thick, premium cowhide leather will provide the most accurate rebound.
Adjustability – It makes no sense to shell out money for a nice speed bag only to hang it on a mediocre platform. Invest in a heavy-duty adjustable height speed bag platform now and thank yourself later.
Final Words
Whether you're training to become a champion or you're using it for general fitness, the speed bag is a great workout partner at the gym or at home. The key is to find a speed bag that works with your budget and provides you with exceptional quality. Ready to train like a professional? Check out Ringside's high-quality speed bags and discover why we're the undisputed champion for boxing equipment!