When it comes to boxing, your gloves are your most crucial tool. They protect your hands, enhance your performance, and empower you to reach new heights in the ring. Today, we'll explore the world of Ringside boxing gloves, a brand renowned for its superior craftsmanship and innovation. Join us as we review a few of their top-notch products, designed to elevate your boxing experience and help you unleash your full potential.
1. Ringside Apex Boxing Gloves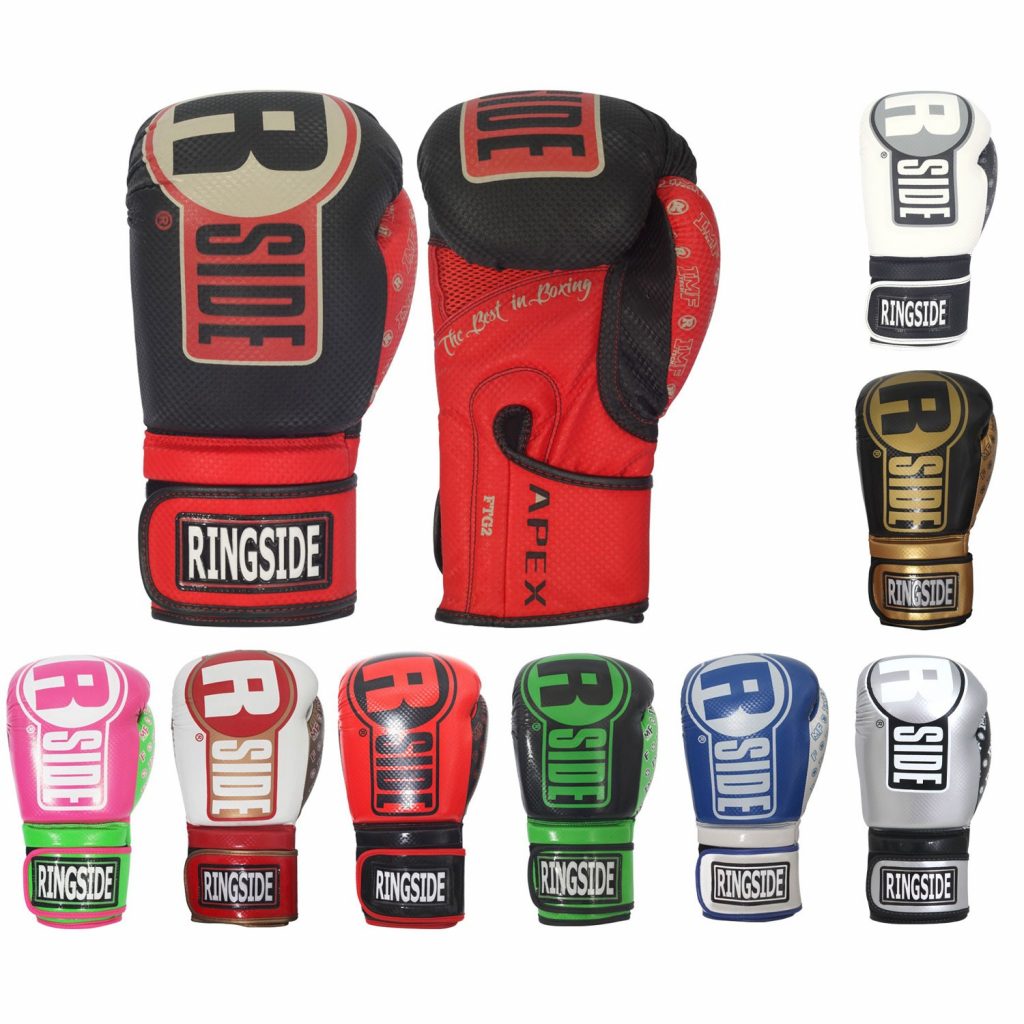 The Ringside Apex Boxing Gloves are a perfect blend of comfort, protection, and style. With their high-quality synthetic leather construction and IMF Tech padding, these gloves offer optimal shock absorption, reducing the impact on your hands during intense training sessions and sparring matches. The full wrap-around wrist strap ensures a secure fit, allowing you to focus solely on your technique and power. Whether you're a beginner or an experienced boxer, the Ringside Apex gloves are a worthy investment to take your skills to the next level.
2. Ringside Pro Style IMF Tech™ Training Gloves
For those seeking a classic look without compromising on performance, the Ringside Pro Style Boxing Gloves are a go-to choice. Made with genuine leather and layered foam padding, these gloves deliver exceptional hand protection and a natural feel while hitting the bag or the mitts. The sleek design and secure hook-and-loop closure system provide a snug fit, giving you the confidence to unleash your power with every punch. Whether you're a casual boxer or a serious competitor, the Ringside Pro Style gloves offer unbeatable value for your training needs.
3. Ringside Youth IMF Tech Boxing Gloves
Boxing isn't just for adults; it's a fantastic sport for young athletes too! The Ringside Youth IMF Tech Boxing Gloves are specifically designed for young boxers, offering the same level of performance and protection as adult gloves. With their IMF Tech padding and durable synthetic leather, these gloves ensure that young fighters can train safely and comfortably. Whether they're hitting the heavy bag or practicing in the ring, the Ringside Youth IMF Tech gloves instill confidence in young boxers, encouraging them to pursue their boxing dreams.
Conclusion
In conclusion, Ringside boxing gloves have earned their reputation as a brand that delivers excellence in the boxing world. From the Ringside Apex gloves with their superior protection to the classic appeal of the Ringside Pro Style gloves, and the youth-oriented Ringside Youth IMF Tech gloves, they have something for every boxer at any skill level. So, if you're looking to enhance your performance, protect your hands, and experience the best in the sport, consider investing in Ringside boxing gloves. Unleash your power in the ring and let these gloves be your trusted companion on your journey to boxing greatness. Happy boxing! 🥊💥