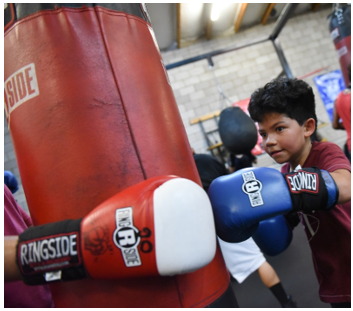 Children at a young age are filled with energy. Boxing provides a fun and healthy outlet for them to express themselves, be active and be challenged. Participation in physical training and sports can teach them lessons they may never learn in a traditional classroom setting. With that being said, taking up any kind of sport, like football, basketball etc, involves physical risks. And boxers are no strangers to hand injuries — so it's important to find the perfect pair of boxing gloves for your child. Quality boxing equipment can go a long way in keeping the experience fun and safe for everyone.
While it may be very tempting to go for a cheap pair of kids boxing gloves, keep in mind that you get what you pay for. These items are made with less durable materials. They are built to last for a few months at best before deteriorating. Also, the construction of cheaper gloves are tend to provide less protection on contact. Finally, purchasing quality products will save you money in the long run — since you won't be replacing them nearly as often. Your best bet is to find the right pair the first time around, so let's talk about what you should look for in the perfect pair of kids boxing gloves.
Protection
Safety should be the top priority while choosing a pair of youth boxing gloves. Kids are supposed to have fun and enjoy themselves while boxing. This can be difficult if they experience pain or discomfort because of a poorly glove. When it comes to padding, not all pairs of gloves are created the same.
Certain types of padding can offer more dispersion of force than others, which helps to reduce the shock on the knuckles and the wrist.
Injection-molded foam padding works very well for gloves due to its dense but pliable nature. It also works very well to redistribute forces created on impact. The strong padding works well to prevent injuries like "Boxer's Knuckle." You won't find this technology in the boxing gloves sold at most mass retailers, so it's best to search for kids boxing gloves on specialty websites.
Wrist Support
This is critical when you're searching for the perfect pair of kids boxing gloves. A five-year study on amateur boxing competitions determined that 349 hand injuries occurred during every thousand hours of boxing competitions, with the majority of these injuries occurring in the wrist.
While boxing, your children's wrists are prone to hyperflexion or hyperextension, especially since the muscles of their forearms and hands have not fully developed yet.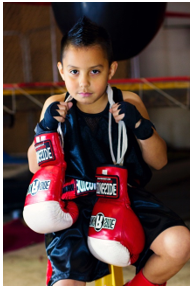 The gloves should include a hook and loop wrap-around closure system, as these are the most convenient of the various types of wrist straps designed. The hook-and-loop system makes it easy to take them off and put them back on during training sessions in just a few seconds. It's important to note that even though the hook and loop provides plenty of wrist support, they're not as supportive as a lace up style glove closure. What the hook and loop does offer is greater convenience as a boxer can reliably secure the closure by him or herself. Lace-ups, on the other hand, offer superior wrist support, but require a second person to secure. Typically, kids (and adults as well) will use a hook and lace for training but have a separate lace-up pair for competition.
Durability
Durable materials withstand more wear over time. You want to buy equipment that's built to last — so go for quality materials. Leather and vinyl work well for the outer portion of the gloves, and you may find gloves that are a mix of the two.
Comfort
At the core of it all, it's about having fun. At a young age, participating in sports should be an enjoyable experience — and boxing is no different. All of their equipment (boxing gloves, boxing shoes, headgear, etc.) should be comfortable, so as to not detract from the experience. The inside of the gloves should be lined with a soft material that protects your child's hands without being too restrictive. Aside from that, comfort is about finding the right fit.
Pick a size that is too small, and the gloves won't allow your child to close their fists properly. Gloves that are too large will slide around on their hands and can become a nuisance. For a comfortable fit, make sure to pick a size that fits snug without being too restrictive.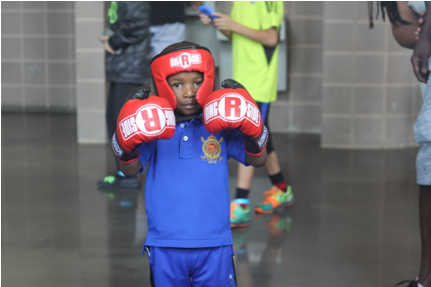 Style
Let's be honest — when you're a kid, it's all about looking cool! Kids prefer products with flashy colors and intricate designs. Many popular brands are built with a run-of-the-mill design. Make sure to go for the pair that is just as visually appealing as it is durable and safe.