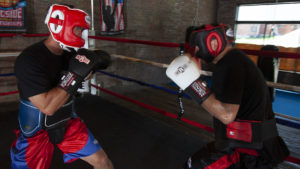 If you intend to spar or compete in the world of boxing, you'll need some headgear to protect your noggin.
At first glance, it doesn't seem like a very complicated decision. You pick out one that looks good and you go about your day. 
But then you get to thinking, this is something that's supposed to protect my face and my brain. Maybe I should put some more thought into this. 
If you've ever had questions about how to choose the best boxing headgear for your needs, then read on. 
Continue reading "Best Boxing Headgear: How to Choose the Right One"