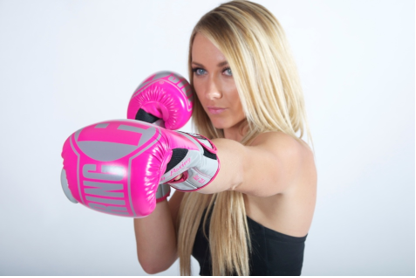 Whether you're an aspiring boxer or a mixed martial artist, you're going to need a quality pair of bag gloves. In order to work a heavy bag or focus mitts and ramp up the intensity, your hands and wrists will need to be protected. Mixed martial artists use grappling gloves during MMA competitions and grappling training; however, like boxers, they prefer to use bag gloves while doing boxing training specifically.
Bag gloves offer a greater level of protection than MMA gloves and, as your skill progresses, you will become stronger and able to hit harder. While the goal is to hit harder, we don't want to do so at the expense of your hands or wrists. Are you in the market for a new pair of bag gloves? Then look no further. The Apex Gloves from Ringside are top-notch! Let's talk about some of the features that set these gloves apart.
Weight
The Apex gloves scale in weight according to size. We love this feature because the larger you are, the heavier of a glove you should be able to handle. Most men of average size will use a large, which weighs 12 ounces. Conversely, the smaller you are, the smaller the gloves will be, which ensures that you aren't overburdened by excessively heavy gloves.
Wrist Support
The wrist support on the Ringside Apex line is second to none, and you will love it! The hook and loop system provides a quick and convenient method of putting your gloves on and taking them off in just seconds. The system also allows you to tighten the gloves or loosen them for a perfect fit.
Boxers are prone to hand and wrist injuries like fractures in the metacarpals of the hand conveniently called a "Boxer's Fracture." When choosing your pair of bag gloves, make sure that your pair has plenty of wrist support and that the fit is customizable. Ringside definitely went for the knockout with the Apex line.
IMF Technology
Ringside has continued to blaze trails within the combat sporting goods arena with their signature IMF technology, and its addition to their Apex gloves makes the line an unbeatable combination of quality and competitive pricing.
IMF stands for "Injected Molded Foam" and adds a two-and-a-half inch thick layer of shock-absorbing protection. For such a protective material, it's a surprisingly comfortable glove; the foam composition provides a broken-in feel straight out of the box. While wearing the Apex gloves, you can feel confident you'll put your full effort into every punch, and without worrying about injuries. The Apex gloves are the perfect choice forbag work, boxing fitness workouts, and shadow boxing.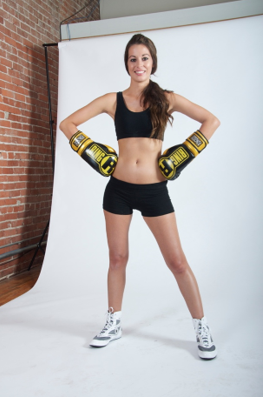 Ventilation
Have you ever smelled sweaty boxing gloves? If your opponents cannot knock you out, the stench will! Boxing gyms may not be the cleanest place, so it's safe to say that your hands might pick up some bacteria. When you place your hands inside your boxing gloves, you spread that bacteria. Bacteria feed off of sweat, and that causes it to grow, leading to Bromhidrosis or that foul ordor we get from sweaty gym equipment.
Luckily, the Apex gloves are well-ventilated to keep your hands dry and comfortable during your workout. While it cannot prevent the development of bacteria completely, the material can definitely slow down the process. Spraying down your gloves with an antibacterial after training would be a great idea, however.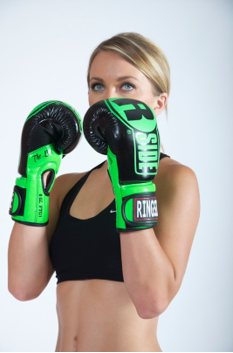 Style
While style isn't the main priority, the Apex gloves have plenty of it! For our more "fashion-conscious" readers, rest assured that there are plenty of different color combinations available for the  Apex gloves. You can sleep easy tonight knowing that you can match your gloves to the rest of your outfit.
All things considered, the Apex gloves make a great choice for any boxer or mixed martial artist. Over the years, we have had the privilege to try out different brands of bag gloves during our training, and none of them gave us the confidence to throw hard punches and provide comfort like the Apex line. Ringside put together an impressive combination of protection, comfort, and style with this one. Check them out today and become their next fan.