At a glance, boxing gloves all look pretty much the same, whether they're made for men, women, kids, amateurs or professionals. Traditionally, a boxing glove's anatomy is as follows: it has a ballooned, curled-top portion to protect hands and absorb impact, plus a hook and loop cuff for a tight, precise fit.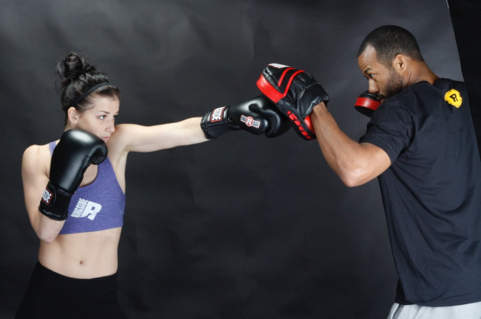 But beneath the surface, there are a few things that differentiate one pair from another, and we're not just talking about aesthetic. Just because they're pink doesn't mean they're specifically made for women, so knowing a thing or two about what's inside will help ensure a good match.
Size and Weight
One of the primary differences between men's and women's boxing gloves is size, but not always. When talking about boxing glove sizes, we're usually talking about weight. Both categories use the same sizing convention — that is, they're sized in ounces, usually between 4 and 20 ounces. The most basic boxing glove sizes, whether for men or women, range from 10 to 12 ounces across the board. In general, more weight equals more padding and therefore more protection.
However, there is another sizing consideration to know: women's gloves are designed to suit a smaller hand size in order to accommodate for a woman's smaller and slimmer hands. So what size boxing glove should you buy? You should first consider weight — opt for a weight that provides enough padding without getting too heavy. Ideally, you should choose the glove that feels the best, both in action and at rest. If possible, try on gloves while wearing hand wraps.
Well-fitting boxing gloves are extremely important, not only for safety, but also for performance and control, so getting a good handle on how to size for women and men is good practice for boxers, gym personnel and coaches. Be sure to reference the Ringside boxing glove size chart for more information on how to determine the best glove size for you.
Hand Compartment Size
While the weight of women's and men's boxing gloves may be the same, their actual sizes differ. In fact, this is the main thing that differentiates men's gloves from women's. Boxing gloves are made with an internal component called the hand cage. This is the portion of the glove that directly cradles your palm.
Naturally, most women's gloves are designed with smaller versions of these components for a more comfortable and precise fit. Because women tend to have slimmer hands, these internal cages are often narrower when they're designed for women.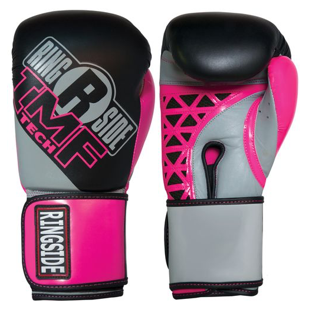 Colors and Styles
Oftentimes, shoppers assume that if a boxing glove is pink or purple that it must be made for women. Indeed, these gloves are marketed towards women, but it doesn't mean that they're actually made any differently from men's styles. We make women's boxing gloves in all colors, including red, blue, black and white, so don't be distracted by color or design when shopping for the perfect pair. On the same token, you can find purple or pink boxing gloves for men as well.
With that being said, there are definitely a wide range of boxing gloves that tend to have more "feminine" finishes, which also often feature designs that are geared towards female fighters. But we can't stress this enough: don't pick a pair of boxing gloves based solely on color or aesthetic. While having a good-looking pair is fun, at the end of the day, you should be more focused on size and protection to improve athletic performance and keep the delicate hand bones protected.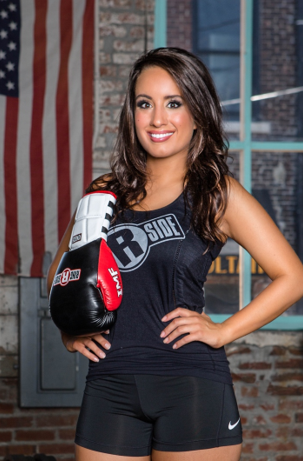 Finding the Perfect Pair
Regardless of who they're intended for, boxing gloves come in an incredible variety of styles with many unique features. Choose a pair that will help bolster your game, without slowing you down or causing injury.
At Ringside, we're more than happy to help you find the appropriate pair of boxing gloves. Because we understand that fit, feel and comfort are paramount to excelling in the sport, we're happy to offer simple returns or exchanges on any pair of gloves from our selection.