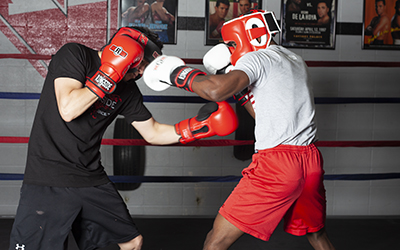 Sparring offers fighters, from Boxing to MMA to Judo, an opportunity to test their skills against real live opponents. The experience of facing off against another human, even in a controlled setting, teaches you things that you can't learn from hitting a bag.
To get the most out of a sparring session, though, you don't just step into the ring and start brawling. If you don't take a few key things in mind when you set up your sparring session, you may end up doing more harm than good.
In today's article, we'll discuss what you should keep in mind before, during, and after every sparring session.
Continue reading

"Combat Simulation: Getting the Most from your Sparring Session"