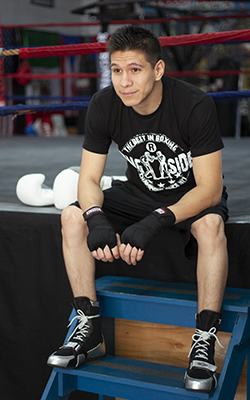 Giving thanks and practicing gratitude come naturally on Thanksgiving. These ideas are baked into the holiday's identity.
But we don't have to limit our practice of gratitude to just one day a year. We can engage in gratitude as a part of our daily lives, all year long. When we do, we gain more than we give.
For boxers and other athletes, learning to incorporate appreciation can do more than just give us a positive outlook in life. Regularly recognizing our own success and the role others play in it can actually improve performance in the ring.
Continue reading

"Become a Better Boxer through Gratitude"