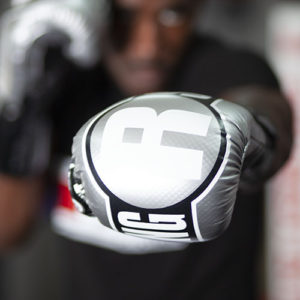 How many times have you been leaving the boxing gym and said, "Oh man, I forgot my himantes," as you head out of the gym? Hopefully, never.
Himantes were the equivalent of gloves in Ancient Greek boxing. Fighters wore leather straps over their hands, wrapping strips of oxhide across the knuckles while leaving fingers free. These crude hand wraps protected one's knuckles from abrasion and increased the effectiveness of strikes. That's all well and good, but they provided practically no protection from impact force. Thankfully they bear next to zero resemblance to today's high-tech products.
Fast forward to today, where gloves are engineered primarily as protective equipment, and it's evident just how much boxing gear of all kinds has evolved. Before you hit the heavy bag or step in the ring, take a moment to understand the technology behind our products.
IMF Tech
Short for Injected Molded Foam Technology, we use this technology in many of our boxing gloves and even in some of our MMA gloves. IMF is a single piece of protective foam created by injecting a specially formulated liquid into an anatomically correct mold. IMF delivers a durable, shock-absorbing foam that requires no break-in period, stays consistent over time, and encases the fist in a natural position that allows for comfort and proper form.
MPF Tech
Molded Protective Foam technology is superior to layered-foam padding systems because MPF provides an ergonomically-shaped hand compartment that has superior resilience. As in the case of IMF Tech, MPF takes comfort into account by constructing a pre-curved, molded hand compartment that provides a more natural fit than other products. MPF goes into final products like our pro style training gloves that are made of synthetic leather-like material, which is both durable and easy to clean. The bottom line is that MPF yields a more resilient and impact-reducing padding system than traditional layered foam.
Quick Tie Tech
Whether you're a traditional boxer or relish competing in MMA gear, honing your craft requires a lot of physical and mental effort. As a result, anything that provides convenience is welcome. Quick Tie Tech does that by simplifying and streamlining the hassle of traditional lace closures. We replaced the internal eyelets with external lace channels, allowing equipment to be tightened with one simple pull of the strings. No more frustration at having to tighten each lace section individually. You have bigger things to focus on.
Flex Panel Technology
One thing you don't want to worry about is whether your headgear is doing its job. Rest assured, headgear that implements flex panel technology is top of the line when it comes to keeping you safe. Integrating elastic flex hinges at specific positions, the panels expand and contract with the fighter, providing the most custom fit available.
Dome Air Tech
D.A.T., as we like to call it, combines specially engineered foam layers with a strategically placed air pocket to disperse and minimize incoming force. This air chamber aids the impact-reducing properties of the foam by using air trapped in the pocket as a natural energy dissipater.
Coil Defense Tech
Shin guards are a must-have for MMA fighters of all skill levels. Shin guards crafted with C.D.T. will help keep you healthy and safe. Form-fitting and comfortable, C.D.T. incorporates ergonomically designed foam padding that coils around the body's natural curves, allowing for a greater radius of protection.
Quad-Layer Impact Foam System
The Quad-Layer Impact Foam System consists of four foam layers bonded together to create gloves that absorb shock and maintain protective integrity. We use a slightly different material for each individual layer. The composition of each of the four layers complements the others. Together, they combine to minimize incoming force.
No matter what style of fighter you are, we have the gear, and the technology behind the gear, to guide you safely to victory.