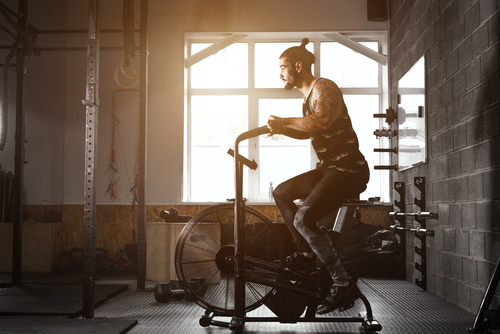 Boxers know that their cardio workouts are essential to winning fights. You can have the best technique in the world and still lose if you're feeling fatigued by the second round. Becoming a better boxer, will require incorporating a comprehensive cardio routine into your training regimen. Cardio work can help improve not only your speed and endurance but also your agility, balance, and stability. But which cardio machines are best for boxers? To get the most out of your workouts and start outlasting your opponents, here are the some of the best cardio machines that you should be using:
Exercise Bike
Exercise bikes are a great addition to any boxer's training regimen. In addition to increasing your overall cardiovascular fitness, indoor exercise bikes can also work your glutes, legs, and abdominal muscles. There are multiple types of exercises bikes available, but flywheel exercise bikes might be the choice for boxers because they closely mimic road cycling and provide constant resistance.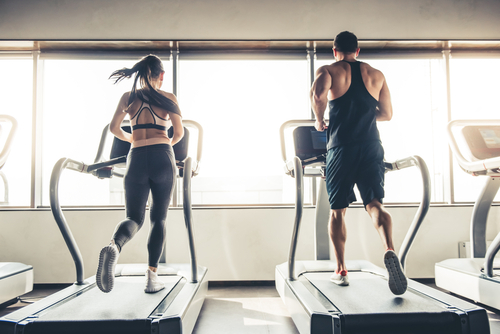 Treadmill
Most boxers incorporate running into their routine. In fact, professional boxers such as Canelo Alvarez run six days each week. The best boxers know that running is key to improving their endurance and speed in the ring. Often referred to as "roadwork," running workouts for boxers usually include a mix of sprints, hill climbs, interval work, and plain old distance running to build their muscle and stamina.
Should you run outside or inside? Although there are benefits to running outside, a good treadmill can also deliver an effective workout. It's easier on the joints, allows you to train hard, rain or shine, and gives you the option to run hills when you want (great if you live in a flat area). When you do choose to hop on a treadmill, though, don't forget to crank up the incline to at least 1 or 2%. This will add extra stress to help build muscle and simulate the wind resistance that running outdoors would provide.
Elliptical
When it comes to the elliptical machine, a lot of amateur boxers are skeptical. However, this machine is far more effective than it seems. The elliptical is an excellent alternative to the treadmill because it simulates running without putting pressure on your joints. In addition, you can choose to either let go of the handlebars to work your core and improve stability, or actively push and pull them to work your arms. The one downside of elliptical machines is that they are incredibly popular at the gym. If you want to avoid wait times, you may want to invest in an elliptical machine for your home.
Vertical Climbing Machine
Anyone who has seen Rocky knows that climbing steps is a key component in a champion's training. Climbing steps is a heart-pumping exercise which effectively works your legs and glutes. You don't need to climb actual steps to get the same benefits, though. In fact, a vertical climbing machine is far more effective for boxers because it allows you to continue climbing for as long as you want. There is a good reason why it's the secret training weapon of many professional fighters; it's an extremely challenging workout that will leave you breathless. Don't be surprised if you can't do this machine for very long in the beginning.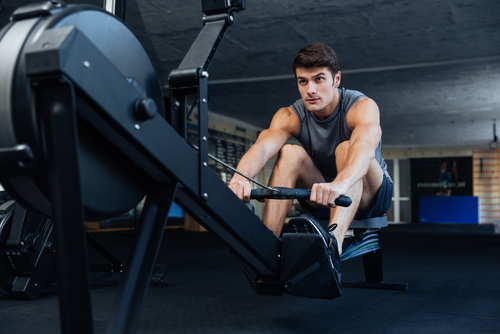 Rowing Machine
One of the key benefits of using the rowing machine is that it works both the upper and lower body. This versatile piece of equipment can also give users both a cardio and a strength training workout for double the effectiveness. The vigorous rowing can help boxers build their endurance, strengthen major muscles and improve their flexibility. It's also low-impact and puts zero stress on the joints. If you're worried about getting bored with the rowing machine, rest assured that there are plenty of rowing workouts you can do to switch things up. Along with better endurance, you may also notice a marked improvement in the power behind your punches after using the rowing machine.
Final Thoughts
Skill and talent alone are not enough to win boxing matches. To become a formidable force in the ring, you need to have enough stamina to dodge effectively and land your blows with power and precision long after your opponent has run out of gas. Incorporating a few of these cardio machines into your regimen will help you grow as a fighter and as an athlete. If you're ready to take your boxing to a new level, check out our selection of cardio machines. Have questions? Reach out to us, and we'll be glad to help you find something that meets your needs and budget!